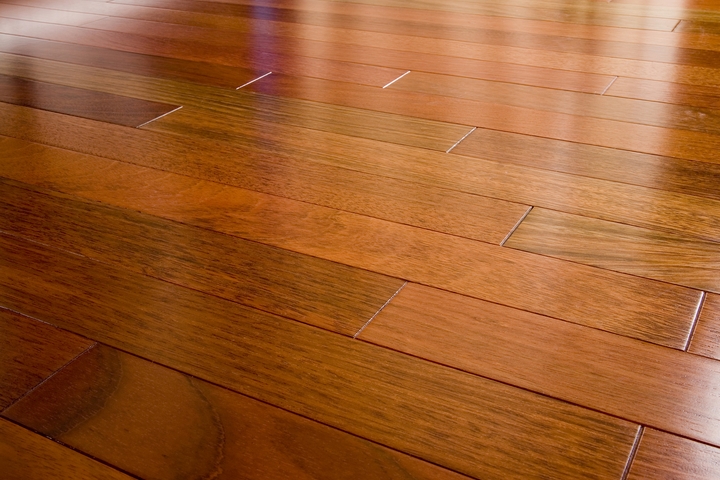 If you have wood floors in your home, you know it's a nice investment. Not only does it reduce allergens at home, it makes cleaning easier. Wood flooring gives a good visual impression because it looks pretty amazing and if properly maintained, it can last a lifetime and still remain good as new. It is important to pay attention to your wood floor always by doing some routine cleaning and maintenance.
By taking these cleaning and maintenance tips into consideration, you will be able to keep your wood floor in good shape and give it a longer lifespan, so let's take a closer look at caring for your wood flooring.
1. Use Protective Pads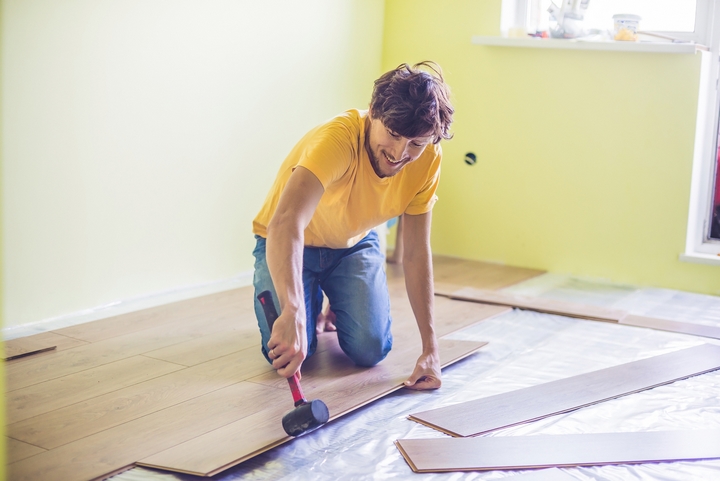 Place protective pads under the legs of every piece of furniture that will come into contact with the wood floor. This will prevent any scratches that may occur down the line due to furniture legs sliding across the surface of the floor. Although they may not look sharp or harmful on the ground, continuous surface friction without the protective pads can cause serious damage to your floor.
2. Sweeping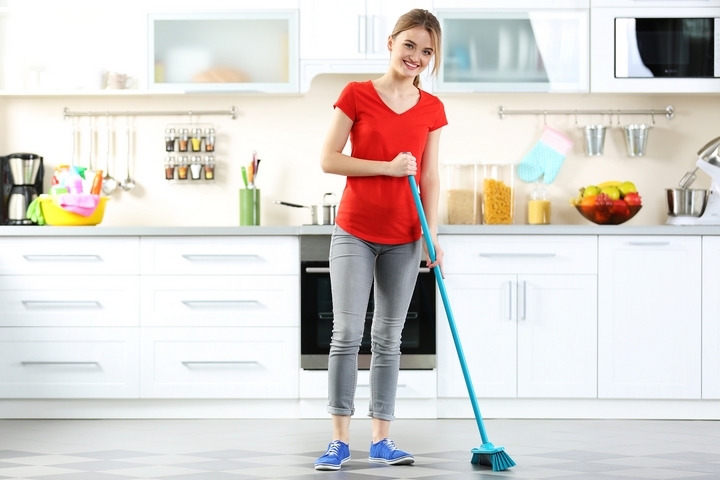 To prevent any dirt and dust from causing ground damage, be ready and willing to clean the floor regularly to get rid of any particles that may be on your floor. Investing in a good quality broom will be something you will benefit from in the future. By ensuring that the broom is of good quality, this will help by making sure that your broom does not scratch or damage the surface of the wood floor. Choosing a broom with soft bristles is a very good idea.
However, there are some things you need to avoid when cleaning your wood floor. For example, keep away from oil and wax based detergents and never use any type of abrasive chemicals. You'll also need to keep away from using cleaning powder because that obviously causes a lot of scratches.
3. Sunlight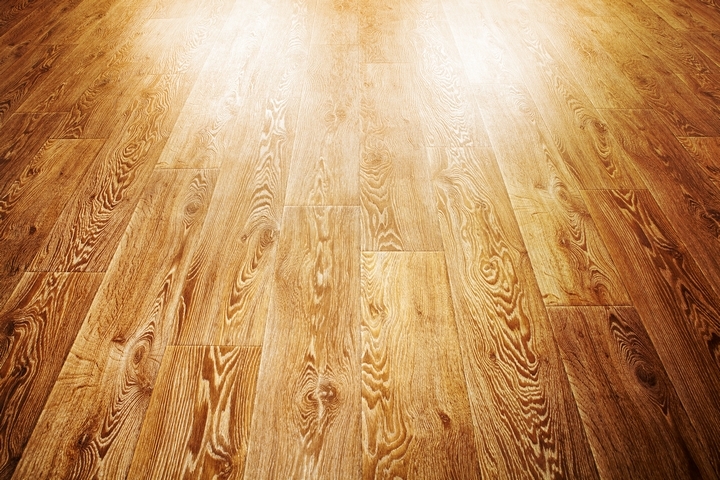 Keep wood floors away from too much sun exposure (direct sunlight). Heavy exposure to sunlight can cause damage to any organic matter, especially when your floor is moist. Exposing your floor to direct sunlight can make the ground lose its original color. It is best to use curtains because curtains prevent direct sunlight from getting into your home. This will help in safeguarding your floor.
Also, it is very important to know that wood expand and contract due to seasonal changes. This repetitive process often wears and creates splits on the wood. To prevent wood from expanding or contracting during the winter and summer, use moisturizing devices and a dehumidifier alternately.
By keeping up with these simple tips and paying more attention to caring for wood floors, you will be assured of getting the most out of this investment piece. Wood flooring adds beauty, class and elegance to your home but without proper care, they can give a very bad and unpleasant impression. By taking care of your cleaning routine, you will add years of beauty and value to your home and give your floor a longer life.