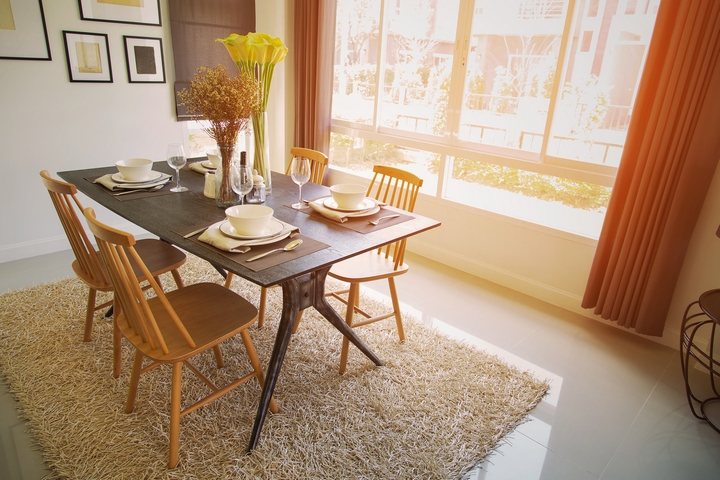 Are you in the market for some new dining room furniture?
Let's face it: that broken down, wooden, and stained dining room table needs to replaced, and those chairs can hardly hold paperweight. Don't stall and just get a new dining room set.
This is also an opportunity to properly and beautifully set up your dining room furniture, especially if you are moving into a brand new humble abode. Unsure how to decorate the space?
Here are five tips to lay out your dining room furniture in a new home:
1. Be Sure to Have Lighting – Natural or Artificial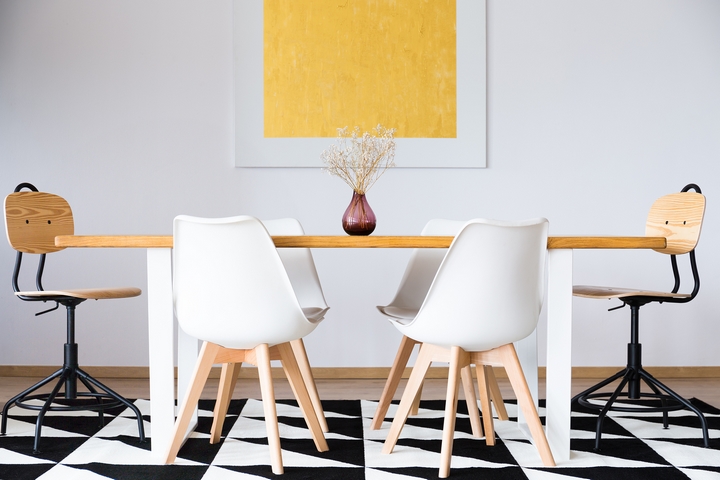 One of the most important aspects of a dining room is to have plenty of lighting, natural or artificial.
Whether you're using the dining room furniture for breakfast, dinner, or get togethers, it is a great idea to have an abundance of light, either with a chandelier or from the windows. This really enhances the dining room furniture, as well as making it cozy and comfortable.
Also, with a large presence of light, you can add the illusion of more space in the area (see below).
2. Don't Overload the Dining Space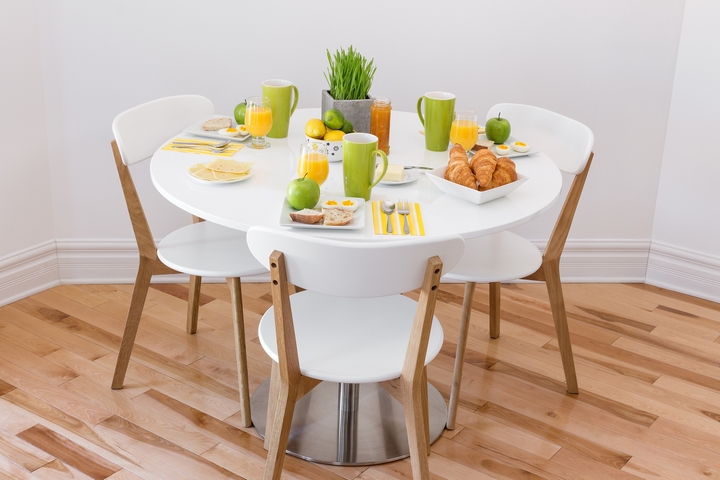 A common mistake that new and excited homeowners make is that they overload the dining space. They fill it up with candles, paintings, fine china, rugs, frames, and many other unnecessary items.
Here is what you need to know right away: don't overload the dining space.
By doing this, you make quite the mess and you risk creating an uncomfortable atmosphere. Let's be honest: most people don't like a crammed and tight space. They like spaciousness.
3. It's Best to Avoid Rugs or Carpets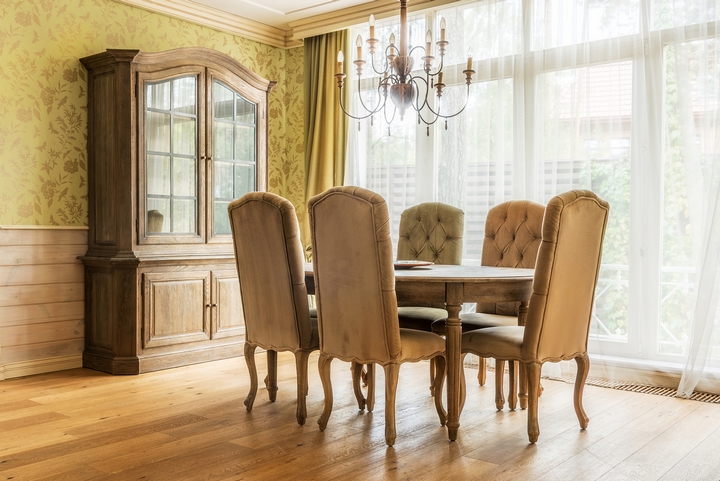 For years, many homeowners would install rugs or carpets in the dining room. This trend went away for a bit, but now it is back in vogue for whatever reason. But don't get caught up in this decorating style.
Sure, it might look nice to have a Persian rug underneath your gorgeous dining room furniture or to have your carpets extend into the dining room. However, this is just a mess waiting to happen!
By having a rug or carpet under your table and chairs, you risk stains, enduring bacteria, and even attracting pests. It is difficult to vacuum and remove the mess from your wine or meals.
Keep the hardwood floor.
4. Square is Better Than Round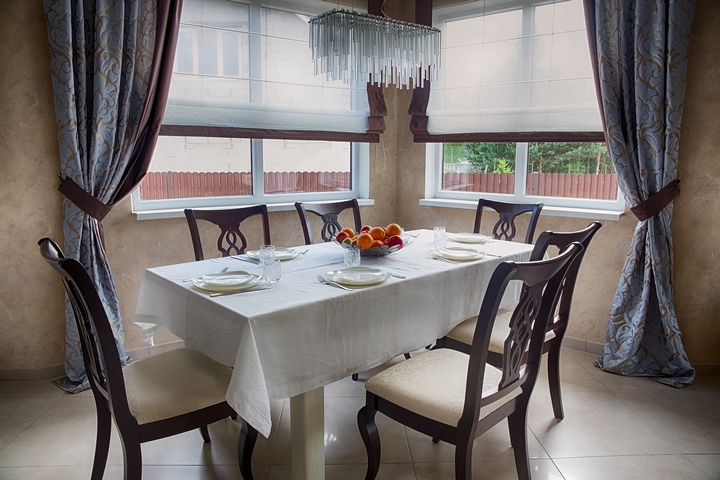 Yes, a square dining room table is conventional, while a round table is a bit more unique – these points of view often change from generation to generation.
Do you want to make things nice and easy in your new home? Get a square table, and nothing else.
It is a lot easier to decorate your dining room space and to move around the area with a square table than a circular one. It's also less awkward when the family or guests are having dinner.
5. Use the Chandelier as Your Centre Piece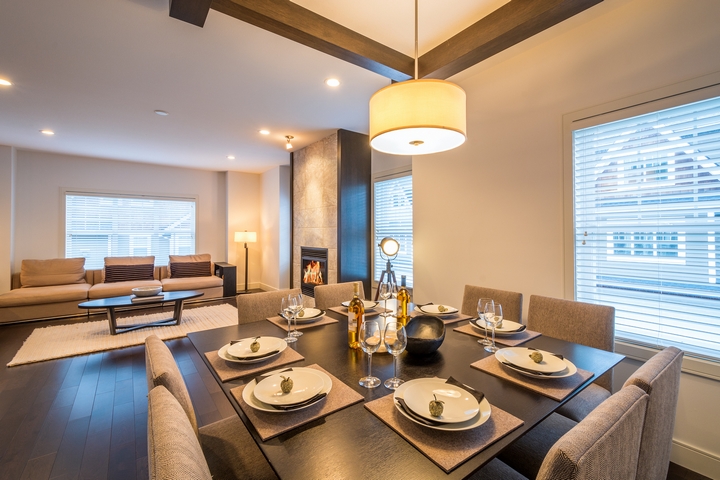 One of the hardest interior decorating tasks is the centre piece. Many households are unsure what centre piece to place in the middle of the dining room table. They'll try everything from gigantic candles to a bouquet of flowers to a bowl of fake fruit.
Want a simple option? Don't put anything on the table.
Instead, take advantage of that beautiful chandelier on your ceiling. This can and should act as your centre piece for when your friends, family, and colleagues are over for a fun time. They will immediately notice that big, elegant, and clean chandelier because there isn't anything in the centre of your table.