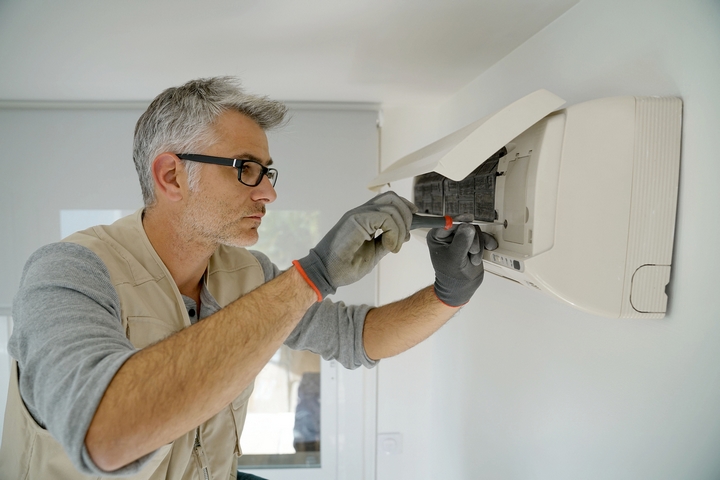 If your air conditioning unit is not working as it is supposed to, you might have called an air conditioner repair service to have someone come out and make the necessary repairs. However, you might have to wait for someone to come out, especially if it is a busy time of year, such as if it's really hot outside. Alternatively, you might be trying to save up the money that you need in order to pay for a pricey air conditioning repair. Regardless of the situation, you could be wondering how you can keep yourself and your family cool until you're able to get your unit up and running again.
Use Alternative Air Conditioners
Even though they generally aren't considered to be ideal for long-term use, window units and other alternative air conditioners can work well in the meantime, until you are able to get your unit fixed. You might be able to find a few window unit air conditioners for cheap if you buy them used or at a mass market retail store, or you may be able to rent them from a local rental company.
Use Fans
Even though they might not be quite as cool as an air conditioner, using fans in your home can help you and your family stay a little bit cooler while you are waiting for your AC unit to be fixed.
Avoid Using the Oven
If you usually prepare food in the oven, you may want to avoid doing so when your AC unit is not working. If your oven is on, it can cause your whole home to heat up quickly. This might not be something that you really notice too much when your air conditioner is working as it is supposed to, but you might notice a significant temperature increase when the house is already hot. Eating cold foods can help you stay cool without heating up your kitchen, or you can take the cooking outside by using your grill rather than heating up the inside of your home. You may want to consult with the online resources from the Climate Experts website.
Use Your Windows
Using your windows properly when it's hot outside can make a big difference in the temperature inside your home. For example, keeping your windows closed and covered when the sun is shining and opening the windows in the evenings, when there is a breeze and when temperatures are lower, can help you better regulate the temperature inside your home.
Realizing that your home's AC unit is not working can be quite upsetting. However, there are still ways that you can stay cool while waiting for the unit to be repaired. If you follow these tips, you can beat the heat until you are able to get your unit back up and running.