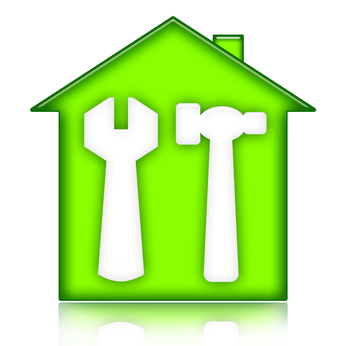 Makita Tools has been an innovator in power tools since 1958, and engines since 1915. Makita has developed a name for itself in the 100 years since, creating reliable and effective power tools for any job.
Recently, Makita Tools has redeveloped their 18V battery to extend the battery life of their popular LXT cordless lineup. Previous models of the battery produced 3.0 Amp-hours, where the newly-designed 18V doubles its capacity to 6.0 Amp-hours, complete with a fast charger capable of charging the high-capacity battery in less than an hour.
18V LXT Lineup
Makita Tools also offers a comprehensive line of products based on the single-battery 18V platform, known as the LXT line. Offering both brushed and brushless models, these tools provide plenty of flexibility to contractors needing a heavy-duty tool that is also very portable. Combined with the high-capacity LXT battery, your tools will be able to work 100% longer than before.
The newest tool in their LXT lineup is an 18V reciprocating saw. It is available either brushed or brushless for a controllable and reliable stroke per minute, which is completely adjustable for any situation with the use of a variable speed trigger. This tools also offers a "Tool-less" blade change, which makes it simpler to change blades whenever it is necessary. Not only this, the tool itself weighs less than 9 pounds with the battery attached, giving it plenty of maneuverability and ease-of-use.
Some other tools available in the LXT lineup are:
Cordless Multi-Tool
Brushless Driver and Hammer Driver
1/2″ Impact Wrench
6-1/2″ Circular Saw Kit
Plate Joiner
Caulk Gun
3-Speed Impact Driver
Rebar Cutter
4-1/2″ Angle Grinder
Brushless String Trimmer
Coffee Maker
Yes, Makita makes a battery-powered coffee maker that runs off its LXT batteries. This is particularly useful for those that love coffee, but have no access to electricity on the work site.
18V X2 Lineup
Makita offers many high-powered cordless tools that run using two 18V LXT batteries. This allows the tools to have uncompromising performance without the consumer having to buy into a new battery platform. Some of the tools available for this line are:
Brushless Reciprocating Saw
HEPA Backpack Dry Vacuum
7-1/4″ Circular Saw
Rotary Hammer
7-1/2″ Compound Miter Saw
Cordless Blower
Cordless Chain Saw
Makita has created an incredible line of cordless tools using a common platform, allowing any workers or contractors requiring a cordless solution to have every tool they need for the job. Combined with the new high-capacity 18V batteries, you will have tools that work as long as needed to get the job done.