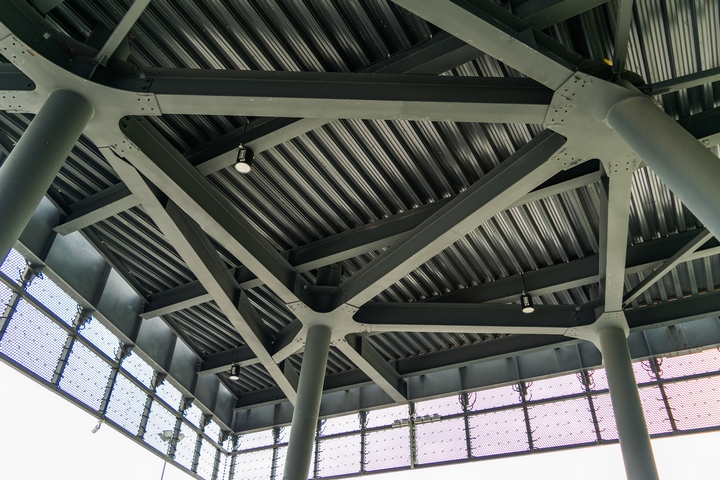 People know what steel is, but few people know about the specific uses and benefits. In buildings, steel is one of the strongest and most prevalent materials in the industry. Review a few interesting facts about steel buildings.
Steel Buildings vs. Steel Frames
It is a common misconception that steel buildings are the same as steel framed buildings. The main difference is that the walls, floors and doors are made of steel as opposed to the framework only. Many all-steel buildings are manufactured as sheds and garages used mainly for storage.
Steel framed buildings are more common and prevalent in residential and commercial buildings, especially skyscrapers. Steel is widely used because it is fire resistant and strong enough to hold many rows and columns together.
Steel Is the Main Component of High-Rise Buildings
The use of steel has made the invention of skyscrapers possible. Its superior strength and resistance has made it the main component of tall, large buildings. Steel gets stronger and not weaker, so riveters can strengthen steel joints and build stronger connections. In fact, finding damages on steel buildings and making repairs is rare. In developed countries, builders make skyscrapers with hundreds of floor levels that remain sturdy for years.
Steel Is Not Always Visible
Standalone steel is easily visible by its gray color and sleek design. However, the modern construction industry has created many different looks for steel in homes, buildings and structures. Steel is no longer used to create simple structures and building frames only.
Builders use steel to compete with other builders. Without this material, they could not expand on skyscrapers with taller, more sophisticated designs. Designers are also able to integrate the looks and functions of other materials, such as wood, vinyl and concrete.
Steel garages are manufactured in a variety of unique colors and designs that appeal to many owners. The prefab garage is assembled offsite and later transported to its main site. Prefabrication is necessary to save time by combining construction tasks. Some pre-built garages have all-steel interiors, such as stainless steel workstations, cabinets and tables.
Skyscrapers and large buildings may not exist without the use of steel. Steel makes up every part of the building from top to bottom. Steel buildings are known as much for the innovative designs as for the strength and resistance to extreme conditions. Learn many other facts about the qualities of steel and its significant role in construction. The information at Future Buildings is useful and can provide you with additional insights.