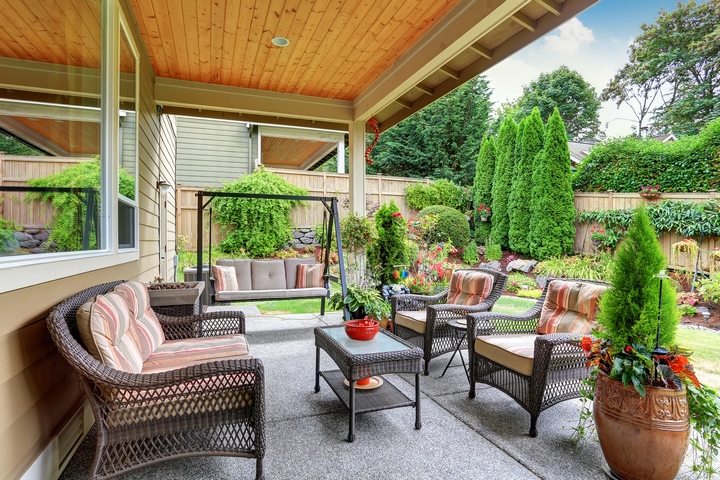 Your backyard should be your private paradise that allows you to comfortably enjoy spending time outdoors without leaving your property. It may be used for everything from relaxing with a good book on a sunny afternoon to entertaining friends and neighbors. If your current yard is not the ideal environment that you would like it to be, you may be thinking about improving the landscaping of your backyard with Royal Decks Oakville. Before you update your backyard, follow these three steps for better results from your efforts.
Define Your Needs and Wants
One of the most important first steps to take with landscape design is to determine what you want to accomplish. You may have specific needs, such as enlarging the patio. You may also have wants, such as building a gazebo away from the house. Your budget and the available space will determine which are applicable to your space, but starting with a list gives you something to work with. As you create a written design for your yard, refer back to your needs and wants list frequently.
Consider the Natural Elements
The next thing to do is to spend some time in your backyard at different hours of the day. Focus on the movement of the sun across the sky and the shadows it creates in the yard. Look for areas that receive intensely harsh sunlight throughout the entire day. Which areas are exceptionally windy? Also, when it rains, look for areas that develop big puddles. You will be able to create a more effective design when you work with the elements and when you use parts of your design to overcome the elements.
Think About a Focal Point
A great landscape design will have a focal point, and the entire design will radiate outward from this point. This typically is an area where you plan to spend most of your time, such as on decks, on a patio or in a gazebo. Flower beds, pathways and other features may all step from this area of the yard in an effective design. Consider what type of focal point you want as well as the ideal placement in the yard.
Designing a beautiful and functional backyard is not easy to do, and this is why many homeowners reach out to a professional for assistance. A professional landscaping company can survey your space and listen to your needs before creating a gorgeous design for you. You can also use that same company to bring your vision to life. If your budget is limiting your plans, you may work in stages, completing the focal point first and moving on to different stages when funds permit. For more information and resources, check out Royal Decks.
Image Credit: Houzz