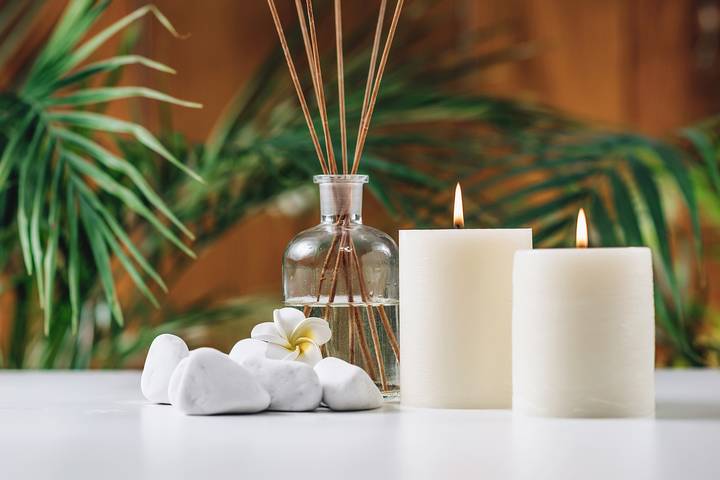 A candle is a virtually foolproof gift: everybody loves candles! However, you might want to add something extra to go along with it. A gift basket is a customizable option easy to tailor to any gift recipient.
Candles make an excellent gift for any occasion, and creating a candle gift basket is a thoughtful and personal way to show someone you care. Candles provide a warm and inviting ambiance that will elevate your home.
Here are our top seven candle gift basket ideas!
1. Relaxation Gift Basket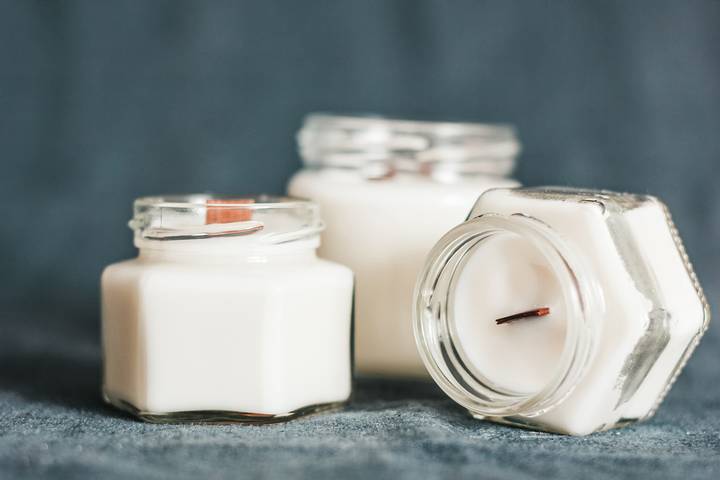 One of the first things you think of when thinking of a candle is relaxation, so a relaxation gift basket is one of the most obvious choices! Grab a large candle that offers a relaxing scent like lavender or jasmine. You could include many things with these gift baskets, but some essentials are Epsom salts for a relaxing bath and some bath oil or bubble bath.
Grab some skincare products like face masks and moisturizers. You can include a pair of slippers in the basket for the full spa experience. Lastly, a good night's sleep is the key to relaxation, so include some lavender pillow spray and a sleep mask to encourage them to catch some Zs.
2. Romantic Gift Basket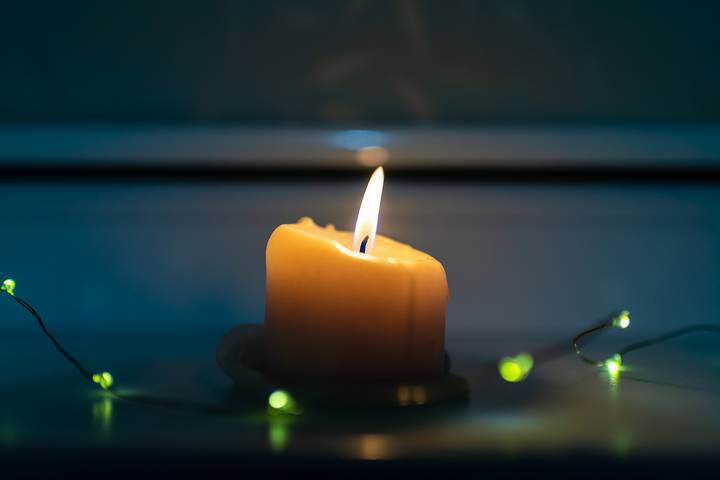 Candles can help facilitate romance: from adding ambiance to an intimate dinner to set the mood with a warm, sensual scent, candles are a great help. As such, a romantic gift basket is a great choice for your gift recipient to set up a date!
Of course, this basket will include a bottle of wine. Go with the recipient's favourite, but if you're unsure about what they like, you can never go wrong with a bottle of red. Next, include some dry pasta, pasta sauce, and instructions on how to make the perfect dish. If the gift recipient isn't much of a cook, you could opt for gifting a gift card to a restaurant instead.
As for the date's activity, you can get creative! Buy a small set of paints and canvases so the gift recipients can have a painting night or include a fun card game they can play.
3. Aromatherapy Gift Basket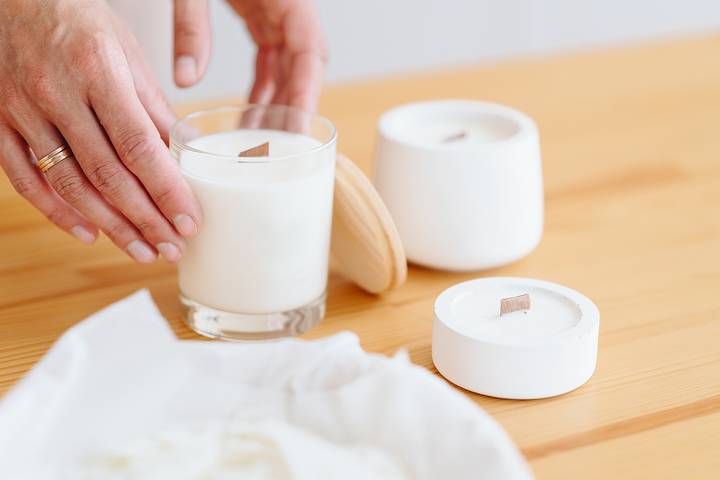 Of course, candles smell nice, but did you know that some can have aromatherapeutic properties? Candles with essential oils in the wax can offer health benefits like relaxation and help to fall asleep. Opt for a candle with essential oils like lavender in the wax. Be sure to include a description of the essential oils in the candle and their physical benefits!
You can include a reed diffuser in this basket so they can try out some different essential oils in addition to their candle. If you want to go all out, you could gift them a full-sized diffuser with an array of different essential oils for them to try. This gift basket is perfect for the naturopath in your life or anyone looking into more holistic approaches to wellness.
4. Candle Sample Gift Basket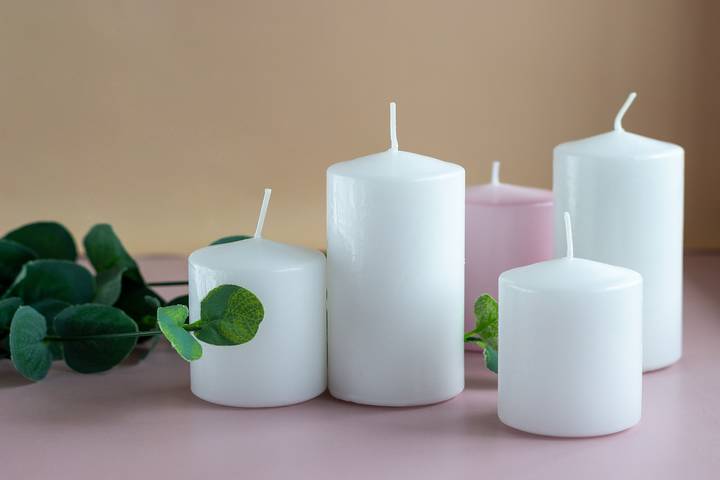 Not sure which candle or scent to give to your gift recipient? You don't have to choose just one! Consider gifting them an array of sample-sized candles instead of one large candle. This is a surefire way to give them something they'll love since they'll be able to try multiple scents and find the one (or ones!) they like the best.
5. Candle-Making Gift Basket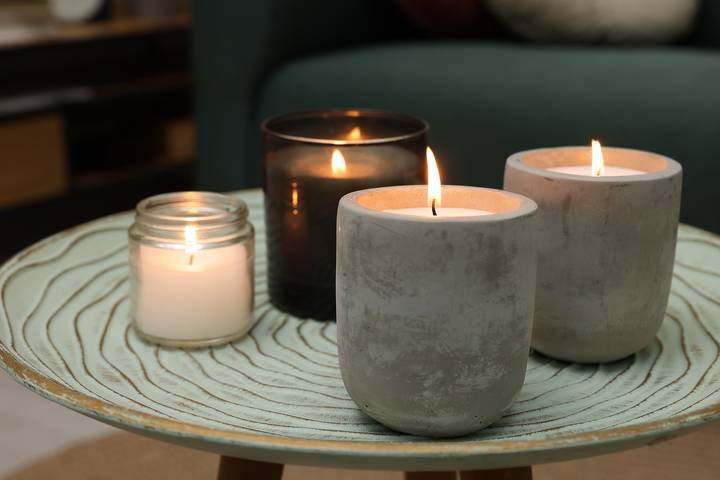 If your gift recipient already has a menagerie of candles, they might not need any more store-bought candles. Why not consider gifting them a candle-making kit rather than a pre-made candle? This fun DIY gift is easy enough for anyone to make.
The main supplies include soy wax, fragrance oil, cotton wicks, a wick centring device, and a container for their candle. Be sure to include some written instructions on properly making the candle.
6. Handmade Gift Basket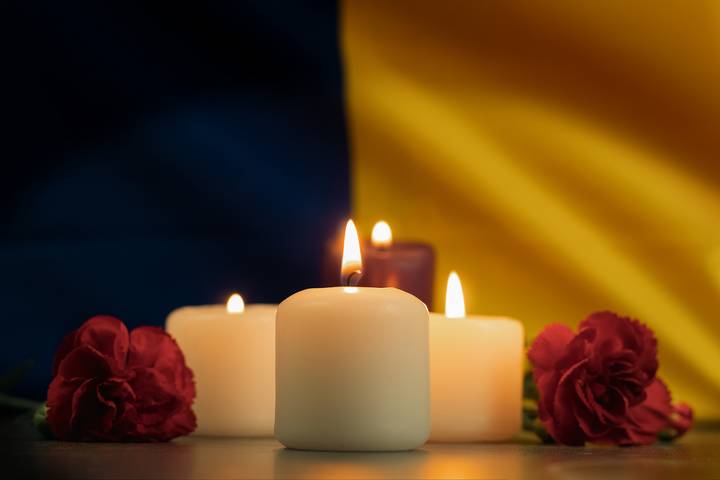 Handmade candles are a wonderful gift, but maybe you want to gift your recipient a few extra items. A gift basket of handmade items is a great way to gift multiple high-quality items and support local small businesses!
Handmade soap is a fantastic gift as it's much more luxurious than store-bought soap and is usually made with high-quality ingredients, so it will do wonders for their skin. Handmade bath bombs are another great choice, and they can be made in virtually any scent and colour. Lastly, some handmade lotion or lip balm can help them stay moisturized during the dry winter.
7. Baking Gift Basket
Depending on what scent of candle you're gifting, it may smell like a delicious baked good! If you're gifting one of these candles, a baking-themed gift basket is a fun choice. Include the dry ingredients for cookies, such as flour and sugar.
Be sure to include instructions for how to bake the cookies. As an alternative, you can gift pre-made cookies instead. Be sure to include cookie decorating supplies like icing, sprinkles and piping tools.