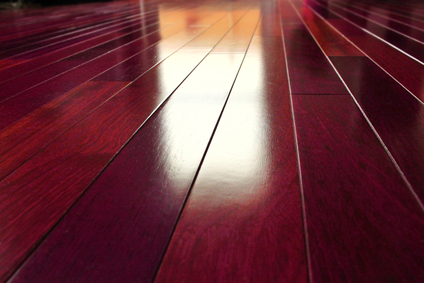 When it comes to popular flooring options, few are more prestigious than hardwood. Homeowners and businesses have been choosing this type of flooring for years because of its longevity. What many people don't know, however, is all of the different wood types available. Below are some wood flooring options you may want to consider to give your home a unique look.
Distressed Wooden Planks
Wood planks that are distressed give floors a rustic appeal. Some homeowners have been choosing wide planks to create beautiful floors with fewer seams than traditional wooden floors. The great thing about distressed wood is that you can choose how old it looks by increasing or decreasing the stressing process.
Eucalyptus
For those looking to bring a high-class look to their home, you can't go wrong with eucalyptus. This dark-looking, almost black, wood option has been growing in popularity because of its eco-friendly nature. It's also a budget-friendly choice for homeowners who don't have a lot of money to spend.
Reclaimed Pine
To add a bit of history to your home, try using reclaimed pine, which are made of pine that has been reclaimed from old historical buildings. Unlike distressed wood that adds artificial age to your floors, reclaimed pine gives you an authentic rustic look. Reusing wood from old buildings is considered an eco-friendly alternative to other flooring as well.
Red Oak
Despite its name, red oak flooring is very light in color. This type of hardwood floor has become popular thanks to its ability to coordinate well with nearly any home décor. Unlike some of the other options on this list that provide a uniform look, red oak differs in shade from piece to piece. This provides a one-of-a-kind look that you simply won't get with any other flooring option.
Ebonized Hardwood
For those who like a darker look, ebonized hardwood may be the way to go. This type of floor typically works best in contemporary spaces, but it's a great way to add a bit of luxury to any room in your house. The ebonizing process works great on dark hardwood such as walnut, cherry or oak.
Brazilian Cherry
Much like red oak, Brazilian cherry flooring is usually picked because it adds a mosaic appearance to your floor: Each piece of wood is a slightly different shade. Unlike red oak, however, Brazilian cherry is much darker. Fortunately, this exotic wood isn't all that expensive and adds a lot of visual appeal to any home.
Consider these hardwood flooring options for your next home renovation project. With so many wood types available, you're sure to find something that fits in with the décor of your home. To ensure your flooring is done properly, always hire a professional to install it for you. You can find a lot of helpful online resources available at Fuse Flooring.