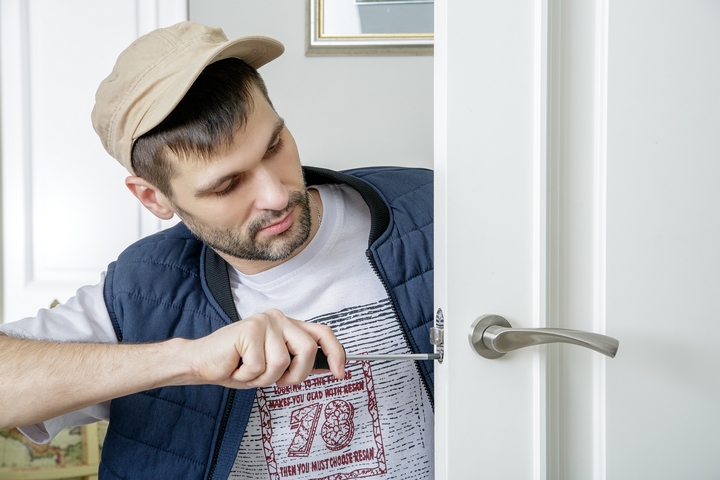 While there are many honest, hardworking locksmiths that offer services in most areas of the country, some people have had unfortunately bad experiences with locksmiths. One of the more common issues that people have had previously with locksmiths is that a locksmith travels to their location to provide services and charges for their efforts, but he is unable to complete the task he was hired to do. Another experience is that some professionals will quote a nominal fee over the phone, but they will charge a much higher fee after the work has been done. You may need locksmith services today, and you may want to know how you can avoid being overcharged for the services needed.
Read Consumer Reviews
One of the more common reasons why these services are needed is because of a lock and key emergency. In times of urgent need, many consumers fail to follow common steps to vet service professionals. Instead, they may frantically make calls until someone say they can help them with their issue. However, regardless of whether you need service for door locks, keyless entry locks, key cutting assistance or something else, you can benefit by pausing to read consumer reviews for a few minutes. This simple effort may help you to avoid an unpleasant experience with the wrong professional.
Make Sure the Professional is Properly Skilled and Educated
Some professionals charge by the hour. Those who are unfamiliar with a specific repair or service technique may understandably require far more time to get the work done. With this in mind, you can see that it is cost-effective to inquire about the professional's skills and experience before requesting service.
Ask About Fees Up-Front
If you think you have found a professional to help you with your keypack lock, automatic door opener, deadbolt locks or other features, take the next step to inquire about fees upfront. Specifically, ask for an estimate for the repair or service fee, and inquire about travel surcharges or fees. Some companies will not disclose this information unless specifically asked.
Get a Written Quote Before Work Begins
Even after you have requested pricing information over the phone, it is critical that you follow the next step of requesting a written quote. A written quote will minimize the chance of a professional changing fees or tacking on unexpected fees after the work has been completed. Nobody wants to contend with surprises after a service has been completed, and this step can prevent this from happening.
Most people will need to use locksmith services at some point, and many will have excellent service experiences by reaching out to a trusted, honest professional. However, there have been incidents in the past where some professionals have tried to take advantage of the situation by overcharging customers. If you want to protect yourself from this possibility, you can easily follow these helpful tips for the best experience possible. For more info, visit the resources at Lock Up Services Inc.