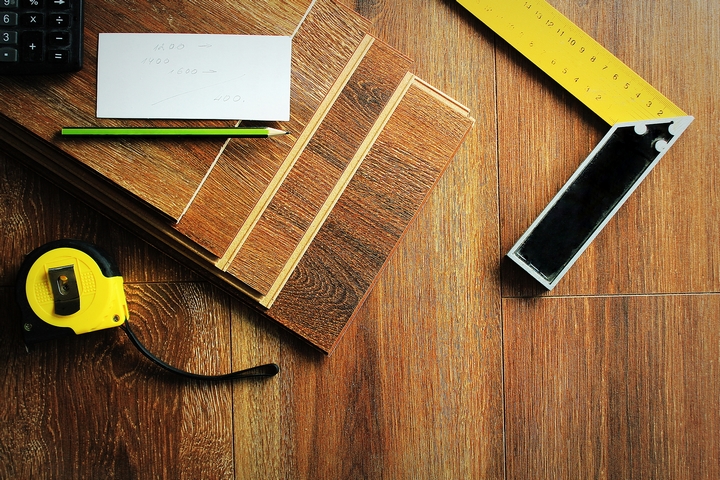 If you've decided you want to install wood flooring in your home, the next step is to decide which kind of wood you want to go with. That can be a perplexing decision since many factors come into play including your budget, the furnishings you want to use in the home and your decorating personality. If you're wondering which type of wood flooring suits your decorating style, this brief guide will help you narrow it down.
Maple Hardwood Flooring
Maple is the quintessential Canadian wood flooring material. It's abundant, it's locally grown and it's beautiful. Maple's pale blonde colour suits any colour palette you might want to decorate with.
No matter what your decorating style is, you really can't go wrong by installing this type of wood flooring in your home. Maple flooring harmonizes well with modern style furnishings, lodge style furnishings, contemporary style home furnishings, traditional style furnishings and transitional furnishings. If you prefer a formal or luxurious style of decorating, maple is an excellent choice for your flooring.
Oak Hardwood Flooring
Oak is one of the most predominant wood species used in North American wood flooring. It has mass-market appeal, and it can take on a number of different style personalities.
If you prefer a casual style of decorating, red oak is one of your best possible choices. It's an outstanding choice for installation in farmhouses and country style homes.
Oak flooring also works well as flooring in rooms that will be decorated in the contemporary style. However, the red tones in the oak are out of fashion right now, so many trend-conscious homeowners are staining their red oak flooring with dark stain to hide the red colour. If you want to stain your floor a dark colour like Espresso, Ebony or Jacobean, either white oak or red oak flooring are good choices to consider.
Walnut Hardwood Flooring
Walnut flooring is especially well suited for use in modern and contemporary style homes. If you're interested in decorating your home in the Scandinavian style with mid-century modern furnishings, walnut flooring is an interesting choice to consider.
Brazilian Ipe Wood Flooring
Brazilian Ipe is a lovely dark exotic hardwood. It is not one of the most common types of wood used for flooring in Canada, but there are some high-end homes that do utilize this type of flooring. It is best suited to a rich, elegant, luxurious style of decorating. Ipe wood does not take stain well, so this type of flooring is only ideal for installation in your home if you love the actual colour of the wood.
These are all excellent choices for flooring, so when choosing which one to utilize it really comes down to a matter of preference. We hope this information is helpful to you in choosing the wood species that's best suited to your individual decorating style. Please visit the Fuse Flooring website for more information.