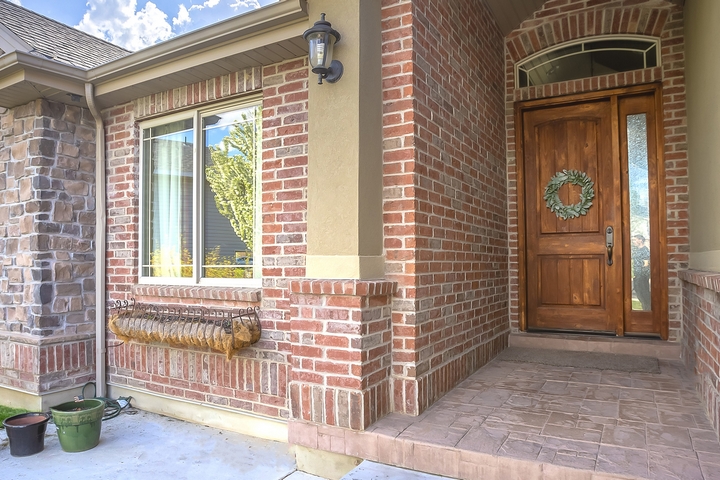 You might think that unwanted intruders will always look to backdoors or windows as a means of entry, but in fact the front door is one of the most common ways robbers get into homes. That means your front door security is tremendously important and should not be ignored.
In addition to a sturdy deadbolt lock, there are a few other steps you can take to ensure the integrity of your door. There are common front door security issues that make them less secure than you think. Fortunately, there are also effective products to improve your front door security.
Don't take chances with your safety. Here are seven of the best front door security products and tips for your home:
1. Deadbolt locks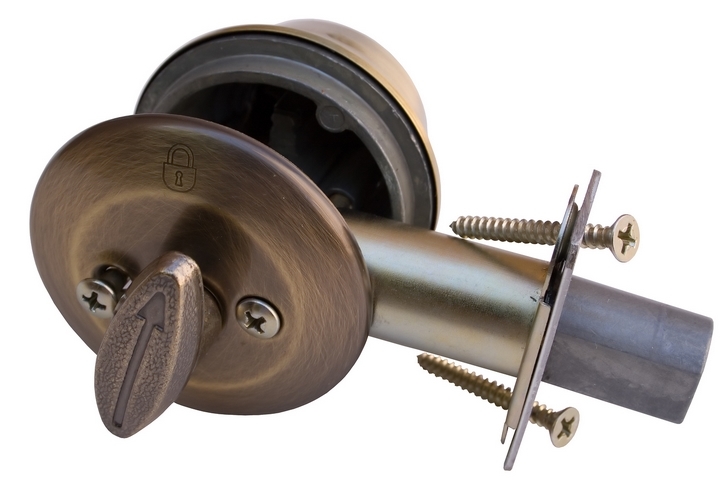 A deadbolt lock is one of the best front door security product that you can equip in your home. However, not all deadbolts are created equal, so it's critical to assess whether or not yours is actually serving its intended purpose.
In most cases, the closing latch on your doorknob and the deadbolt lock only go between 1/2 and 1 inch into the door frame and the wood on a typical door frame just isn't that sturdy. Overall, this makes it pretty easy to kick the door in because the wood will simply split.
In order to protect yourself, you can replace the screws in the metal plate on your door frame that the lock goes into, using 3-inch-long screws. This will already make it harder to kick in, but you can also add an even longer metal plate and outfit it with longer screws.
2. Door hinges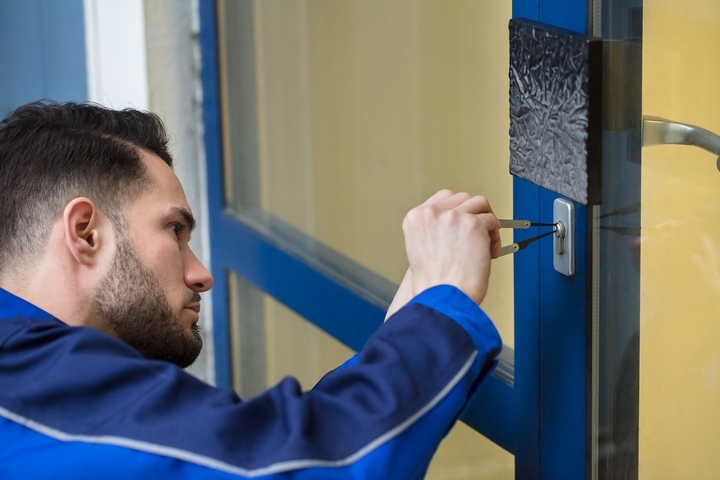 Door hinges are another essential front door security product you must have. The same issue that can arise with the deadbolt also applies to the hinges. Although companies are starting to use longer screws when they install the hinges on exterior doors, a lot of the screws used are still those 3/4-inch ones and they just aren't that sturdy.
For this reason, it might be a good idea to replace the screws in both the door and the door frame with 3-inch long screws. Then you'll be able to rest assured that the hinges are secured into the studs framing in the door, as well as into the door itself.
3. Strong, sturdy door locks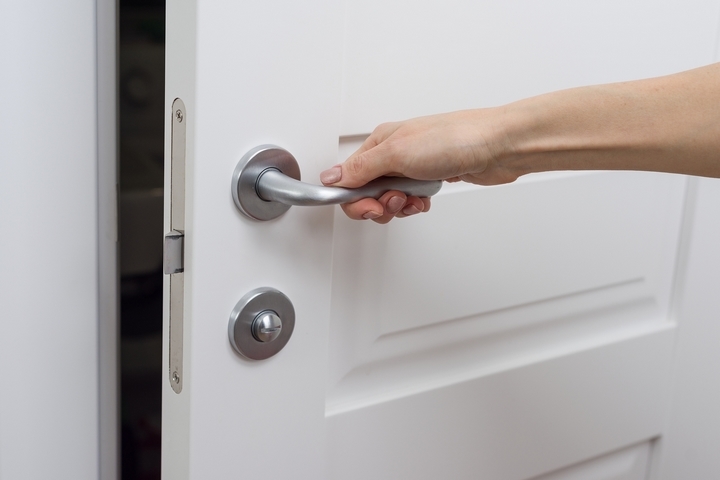 With a lock pick or a bump key, some intruders can gain access to your home simply by unlocking your front door and strolling right inside. In order to protect yourself again this threat, there are a few front door security options for you to choose from.
First, you can add a 1-sided deadbolt that doesn't have a keyhole on the outside. These can only be locked and unlocked from the inside and will increase security significantly.
Secondly, you can also add a permanent barricade that can only be removed from inside.  The barricade easily slides out so it can be removed during the day when you'll be using the door.
Finally, a temporary or portable barricade could do the trick. These are an easy option and are easily transferable. You can therefore even take it with you while traveling so you'll be able to secure the door to any room that you happen to be staying in.
4. Wide-angle peepholes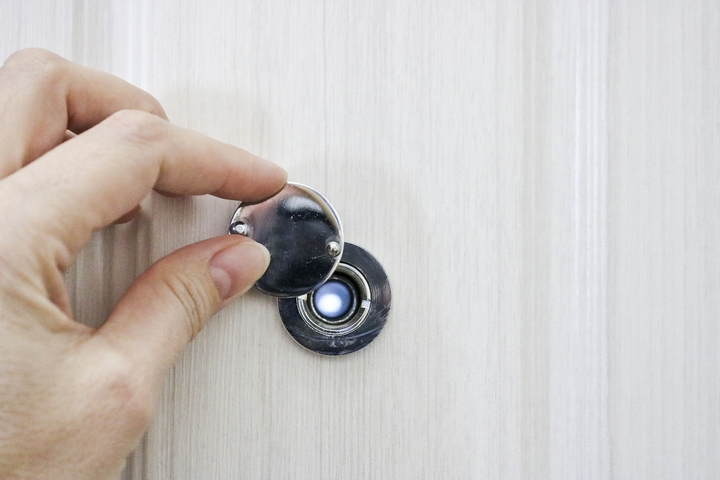 One of the scarier scenarios to consider, a common criminal technique is to knock at a door or ring the doorbell and then gain entry forcibly once the door is partly opened. Especially if you have a solid door, installing a peephole can help you ensure that you only end up opening the door for people you know.
Furthermore, installing a wide-angle peephole means you can also see if the person knocking is on their own or carrying anything that appears menacing.
5. Outdoor lights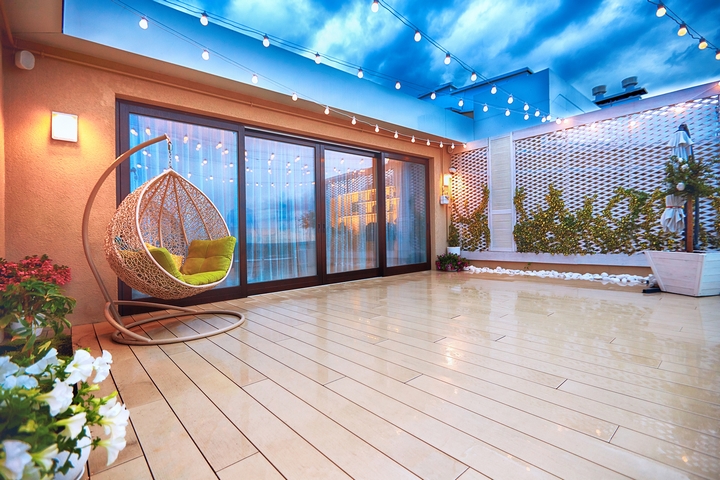 In addition to what you can do to the door itself, one of the best front door security ideas is to have your outdoor entryway well lit. An easy and reliable way to deter criminals, you can either use a standard outdoor light that you leave on at night or invest in a motion-detection light. The outdoor lights can be placed within proximity of your door alarm system.
6. Door reinforcements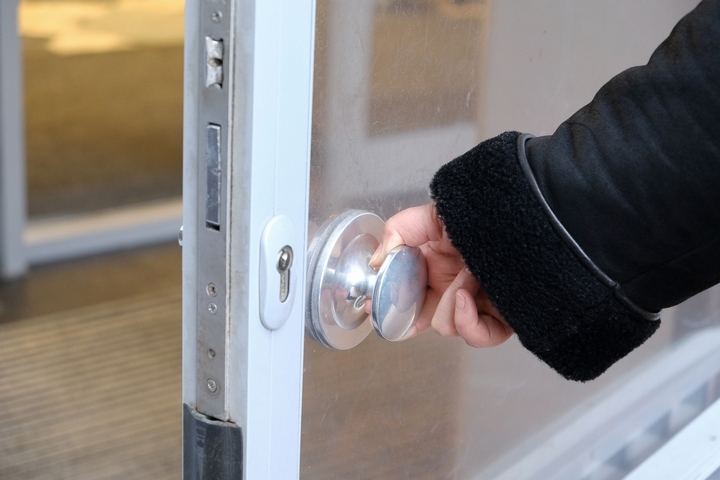 Although front doors may appear strong, some exterior doors are actually hollow inside. Despite the fact that the shell might be made of metal, it may be pretty easy to actually break through. You want to ensure that your front door security is completely solid and will be able to stand up to kicking. An additional vulnerability lies in the fact that many front doors have decorative windows. Although they can certainly add some curb appeal, it's far less secure than a solid door with no windows.
It's also a good idea to reinforce any existing key locks on your door. Cylinder guards around the locks are a good way to deter criminals who might be trying to pry or wrench the locks loose. Easy to install, they provide a cheap and effective means of upping your front door security.