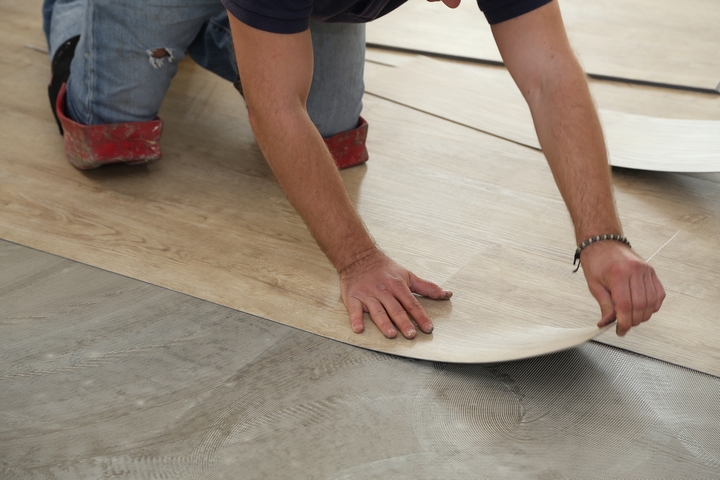 Generally, basements are notoriously dump, cold and dark. They sometimes get wet, or, worse, flood. Factors that determine appropriate flooring for a basement include the purpose of the basement, whether it's a bedroom, a laundry room, playroom, gym, storage, etc.
Is the sub-floor level and/ or smooth? What's it made of? Concrete, plywood, or another type of material? What about the internal environment? Is it dump, prone to flooding? How hard or soft do you want the floor to feel on your feet or butt, especially if there are kids around, and how much will it cost?
All these trade-offs make choosing a floor for your basement an intricate fair. Consider these six best basement flooring options for your house:
Option #1: Tile Flooring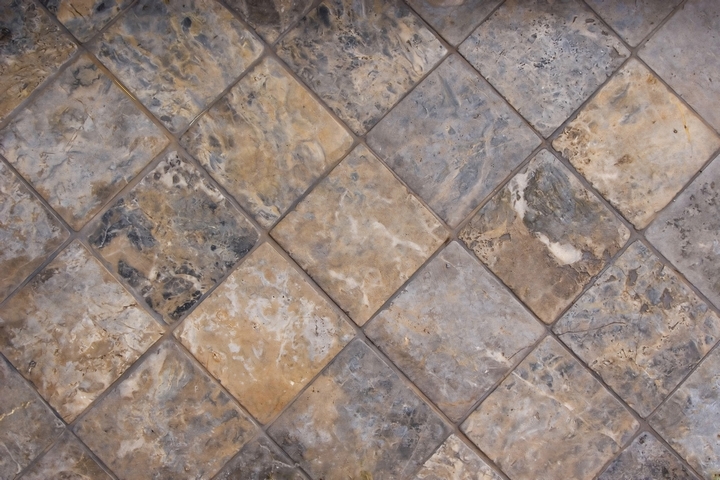 Tiles are waterproof and durable and should be highly considered as one of you basement flooring options. They feature a variety of styles, such as tile plank flooring, and are relatively easy to clean. They are hard and cold, especially if installed in cold climates. They are best installed directly on top of a level/even concrete sub-floor as opposed to wood as the tile will crack due to temperature/humidity changes.
Among the downsides of tiles is that they bounce off sound. They are, therefore, not recommended for home theatres. Besides, they are expensive to install and require extensive preparations.
Option #2: Engineered Vinyl Flooring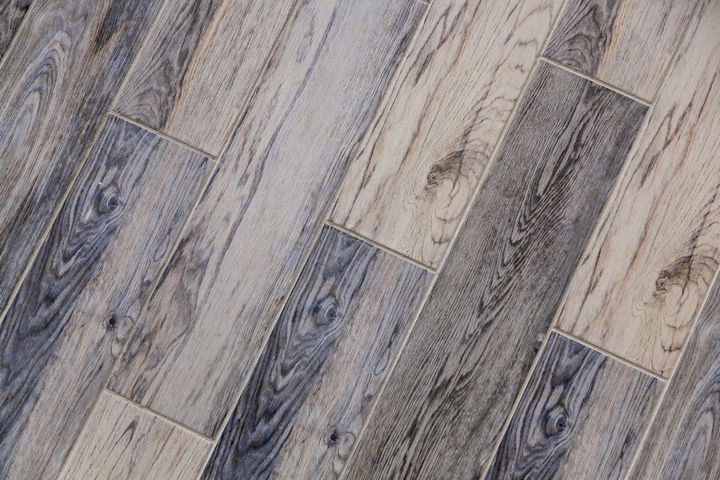 EVP tiles, also known as Luxury Vinyl Planks (LVPs), are waterproof. They closely resemble the authentic quality of hardwood flooring. They have a cork underlay that provides insulation, cushioning, and sound absorption. Since it's a floating floor, it's best installed on an even sub-floor to avoid wobbling. It's easy to install and, therefore, excellent for DIYers. The EVPs waterproof feature makes it ideal for wet and moist spaces such as power rooms, entryways and kitchens.
Always add a thin vapour barrier between a concrete slab and the EVP to prevent hydrostatic pressure from pushing and trapping water between the vinyl and the foundation. This causes mould resulting from excessive rainstorms, hurricanes, consistent rains, or during early spring when the snow melts. It doesn't require adhesive; hence, it's more affordable.
Option #3: Stained Concrete Flooring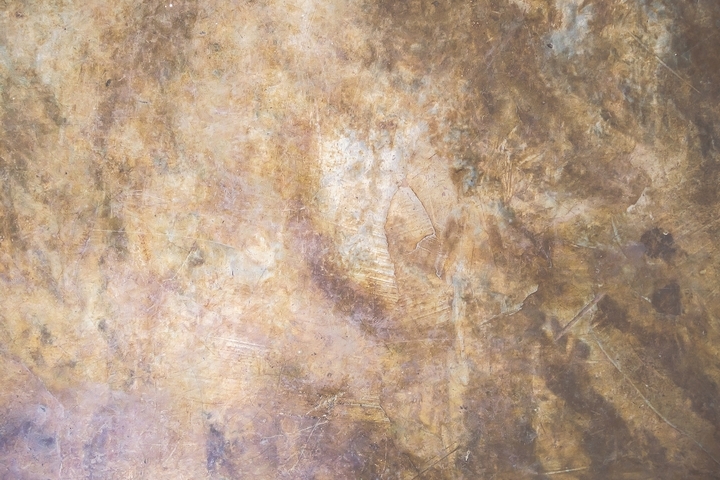 Most commercial establishments showcase varying tones of luxurious, translucent radiance on acid-etched floor designs. The designs can be replicated through other methods since no two designs are similar. It's, however, the coldest flooring option as it has no room for radiant heat underneath. It has poor sound insulation and is hard on the feet.
Besides, it requires extensive floor preparation and labour to install; hence, it's quite expensive. On the positive side, however, it doesn't require a subfloor. It's also the most moisture-resistant flooring option available. It comes with unlimited possibilities of patterns and colour.
Option #4: Carpets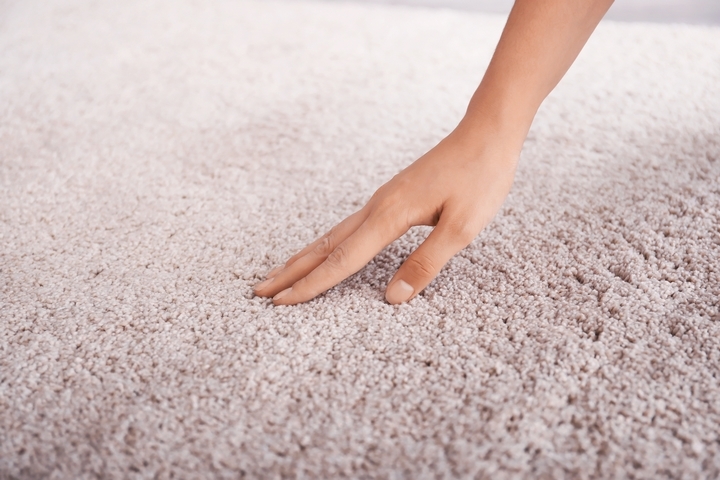 A wall-to-wall carpet is also known as broadloom. It's the least expensive basement flooring option. Carpets are flexible and work with diverse sub-floor textured surfaces. They are warmer and softer than other hard surfaces. Besides, they are safe to use on steps. However, they are quick to wear and tear. They, therefore, need to be frequently replaced. They also get dirty easily and are not easy to clean.
They are not recommended for moist environments due to mildew, mould and dust mites unless the carpet comes with a moisture barrier. A major advantage of carpets is their affordability and ability to camouflage uneven sub-floors.
Option #5: Rubber Flooring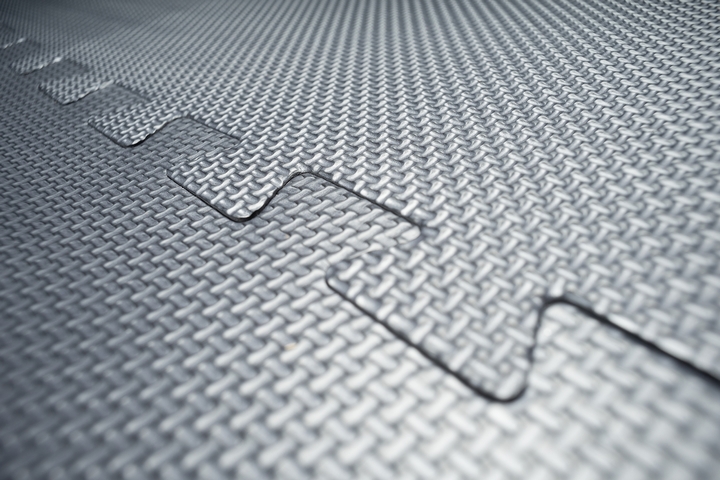 This thick, interlocking shock-absorbent, waterproof rubber basement flooring is ideal for a basement gym. They are easy to install and uninstall, especially during regular maintenance. Their thickness camouflages sub-floor imperfections. They mostly come in black or black with flecks. Hence, you can come up with various patterns, although they're a bit dark.
For babies and little kids, you can use soft rubber foam tiles to make the floor warm and soft. They are easy to remove and dry out in case of flooding. Due to their weight, they're expensive to ship, and because they mainly come in dark colours, they tend to darken the rooms where they are installed.
Option #6: Carpet Tiles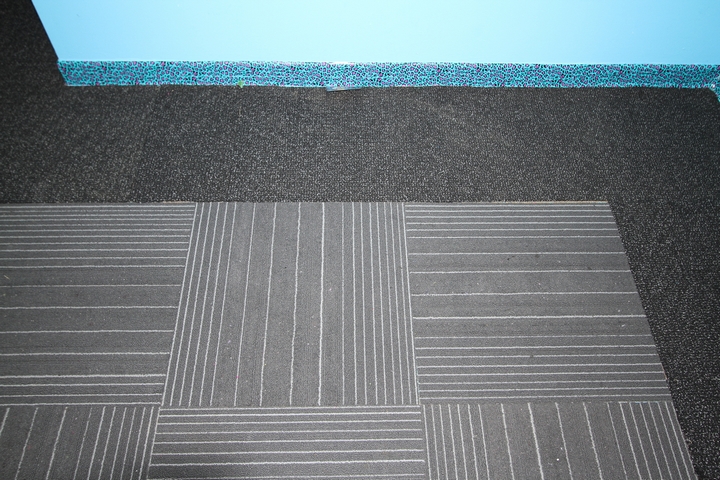 Carpet tiles differ from broadloom carpets. Due to their composition and backing, they absorb less moisture. In the case of dirt, wear-and-tear, they are easy to replace. You can replace individual tiles as opposed to replacing the whole carpeted area. They feature a wide range of colours and patterns, which help create different environments; some can even camouflage dirt. Since they are hard, you would be forgiven to confuse them with a hard surface.
While a broadloom carpet can be used on stairs, carpet tiles cannot. Besides, carpet tiles are more expensive than broadloom carpets, but they are cheaper than other basement flooring options. They, however, have a short lifespan, especially when installing in moist environments due to the wear-and-tear of their pressure-sensitive adhesive.
The best basement flooring option is a combination of various factors. Before settling on one, consider your budget, both from a short- and long-time perspective. There are many trade-offs; hence, you need to decide what your top priorities are. For example, carpets are less-expensive than resilient flooring surfaces. However, they may cost you more since they frequently need to be replaced.